Winter can be a lonely time for many as the colder weather means less inclination to go out and spending more time at home. With different parts of the UK also facing different COVID-19 restrictions, this winter could be more difficult than usual.
We do however have some words of wisdom from the lovely Captain Tom on how to beat loneliness this winter. Most people will remember him for walking 25-metres of his garden 100 times before his 100th birthday back in April to raise money for the NHS. He raised almost £33 million which is truly amazing.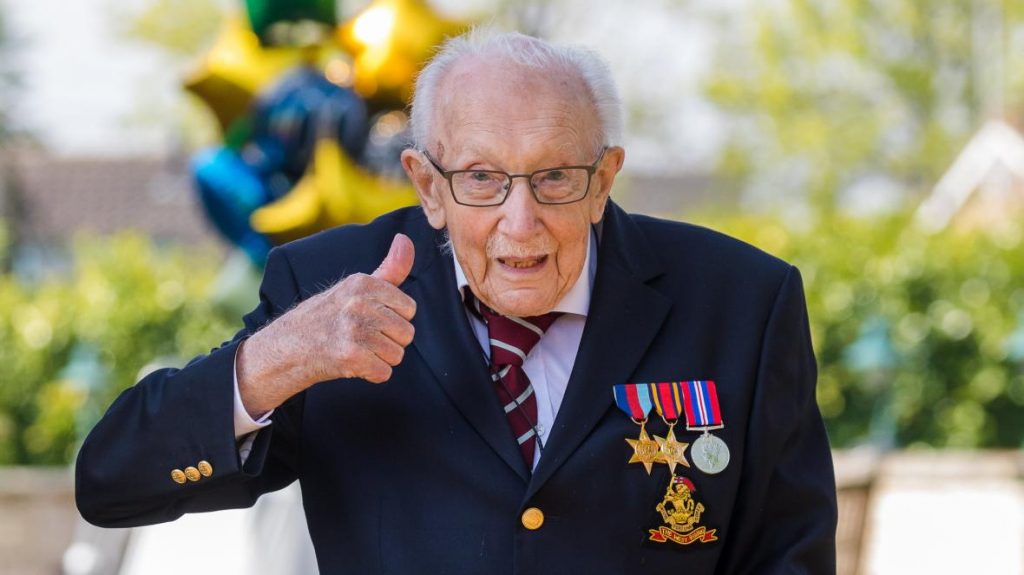 Now he has turned his talents to other things and has become the UK's oldest podcaster as he teams up with Age UK and Cadbury to help tackle loneliness in older people[i]. His podcast is called The Originals and the aim is to inspire people to donate words and have a meaningful conversation with an older person.
Captain Tom has so far interviewed six people including a 90-year-old man who has run 52 marathons and an 83-year-old body builder! The series is well worth tuning in to and we hope it inspires everyone to have regular conversations with their friends and relatives.
As well as tuning into podcasts there are plenty of other ways technology can be used to communicate with people and we've seen many of our residents discovering using platforms such as Zoom and Facebook this year to chat with people 'virtually' face to face.
Even writing an email or using Facebook messenger is a great way to stay in touch with people this winter, especially if friends or family live overseas in different time zones, which can make it difficult to co-ordinate a specific time to chat.
But what other ways can people avoid being lonely this year?
If you are lucky enough to be living in one of our retirement developments, you will know that having a community of people around you can be a great way to not feel lonely. In fact, many people choose to move into a retirement development because of the social life they can have.
Our communal areas are places to meet and chat, and for various events to take place like coffee mornings and fish and chip suppers. Unfortunately, this year has been a bit different because of COVID-19 and they have had to remain closed.
However, residents have still been able to make use of outside areas. Many of our residents have enjoyed a cup of tea and a natter in the garden areas this summer. And even though the colder months are upon us we still recommend that people take a socially distanced walk around outside with a neighbour for a few minutes every day to enjoy a quick catch up.
We wrote a blog last year too on how older people can avoid being lonely. Whilst some of these suggestions may not be possible right now if you live in an area that is currently restricted, but some things are still applicable.
Remember just having a conversation over the phone, using technology or with a neighbour in the street can be all it takes to stop feelings of loneliness and we encourage everyone to do this as much they can this winter.