Be a Girlings Landlord
Are you purchasing a property to let?
Have you inherited a retirement property?
Struggling to sell an empty property?
Why not let your property through Girlings…
Start with Knowing the Basics…
Initially you will need to consider the type of tenancy you want to offer. This is the contract between you and the tenant. In England and Wales there are two types of tenancy recognised under the Housing Act – both of which are available for you to offer through Girlings.
Assured Shorthold Tenancy
This type of tenancy is the most common tenancy offered in the open market. It runs for an agreed fixed term. At the end of that fixed term you have the option to renew the tenancy for a further term, if mutually agreed, or you can serve notice to gain possession.
Assured Tenancy
Something Girlings are proud to offer tenants, this offers security and peace of mind for the tenant. They can stay for as long as they wish and as the landlord you can expect a higher rent. Assured tenancies are rarely offered in the Private Rented Sector but they are particularly suitable for the retired.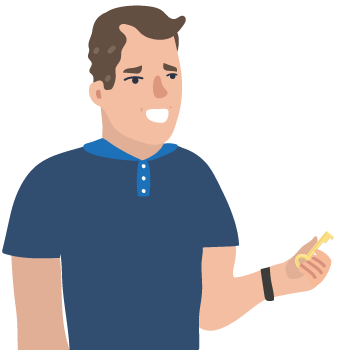 Consider management options
Girlings offer a fully managed service which includes rent collection, repairs and annual rent reviews.