The changing perceptions of retirement living…
When you think about retirement housing what do you think of? We suspect many people still think retirement homes are likely to be unattractive, smaller homes with little attention paid to style and decoration or even the location.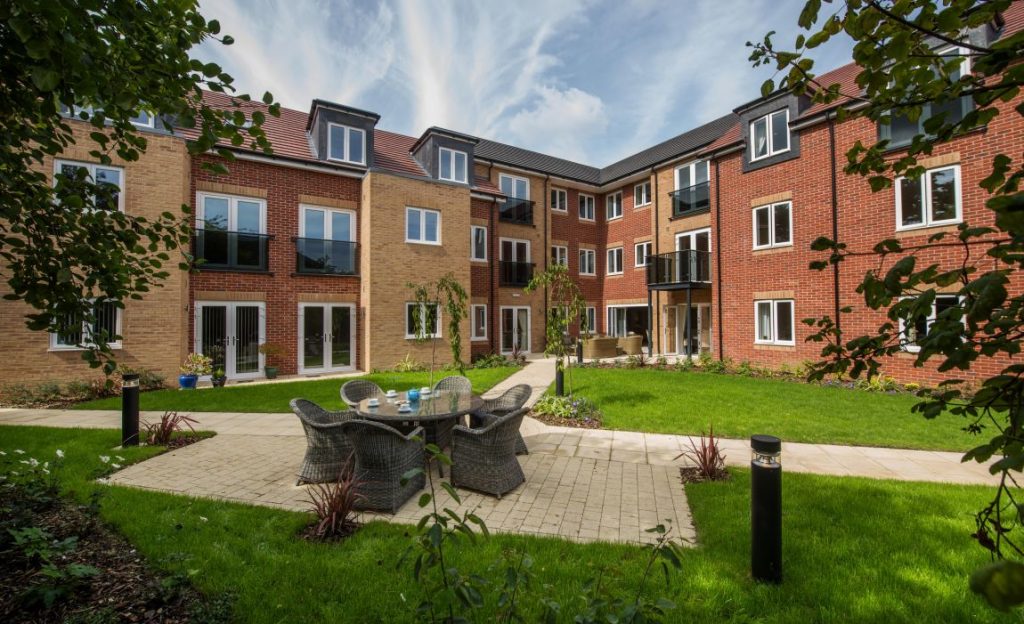 This isn't the case and we believe things are changing in the right direction. There is a real focus from the housing industry and more options are being designed especially for older people, in appealing locations and to suit all budgets, which are changing the way people think about retirement living.
This is of course long overdue and with an ageing population the need for more homes for older people is growing. But people are also increasingly demanding aspirational homes in desirable locations to suit their lifestyle in later life.
One reason is how people view their retirement, which can be quite different to those a generation ago, and many now seeing it as a new and exciting chapter in their lives. The 'Colour Report' by retirement housing builder, McCarthy and Stone uncovered what it's like to be retired today.
It shows that retirees are looking to make the most of their twilight years by fulfilling lifelong dreams and ambitions now that they have the money and time to do so. A number are embracing new experiences or things they've always dreamed of like travelling the world, writing books, learning to dance and gaining new qualifications.
They say their findings combine to highlight the shifting attitudes and growing independence of today's retirees, and demonstrate how the generation is more special and radical than generations before them. This shift in attitudes also means people want homes to match how they are living in retirement, which can prompt a house move.
Downsizing or rightsizing?
We often hear that older people are considering downsizing. In fact a new study by over-55s specialist financial adviser Key, called 'Retirement Class of 2020' shows that almost a third of people (30%) retiring this year will use their property wealth in retirement, with nearly half (46%) looking to downside to a smaller property.
However, we think it's perhaps more appropriate to talk about 'rightsizing' instead. This is the idea that older people move as they want different things from a home as they age. It isn't just about moving somewhere smaller, it's about moving to a home and location that is going to better suit their lifestyle and needs as they get older.
This is driving the change in retirement living and prompting more people to consider moving to specialist retirement communities which are springing up all over the UK. These communities are all about independent living in stunning surroundings but with a host of community facilities and services on hand should people need them.
The Girlings Diamond Collection offers several properties in these types of communities to rent, something more people are choosing to do. Renting can free up capital in a home that can be spent enjoying retirement and enable people to move somewhere new without the worry of maintaining a property which can become harder with age.
But this doesn't mean people have to compromise on somewhere beautiful to live.
Diamond Collection
Our Diamond Collection is attracting people who want beautifully designed interiors and exclusive facilities such as a wellness spas and gyms, restaurants, and club houses, but who also want support services there for when they may need them.
Our Diamond Collection is attracting people who want beautifully designed interiors and exclusive facilities such as a wellness spas and gyms, restaurants, and club houses, but who also want support services there for when they may need them.
One of the attractions is that they are positioned in some stunning locations across the country including market towns, coastal or country retreats or city pads. They are often apartments in historic buildings or contemporary designed purpose-built blocks that ooze sumptuous style and elegance.
Each development is close to local amenities with the added luxury of maintained buildings and landscaped gardens, which people can enjoy without the hard work. The considered apartment layouts are designed with ease of living and access in mind. And the secure developments have onsite concierges or building hosts on hand to take care of the day to day, so people can take the time to live their life to the full.
We currently have 10 new one and two-bedroom apartments and cottages for rent from £1581.67 pcm at Landale Court, located on a beautiful stretch of the Aberdeenshire coastline in Scotland, through our Diamond Collection. These properties have been built by Brio Retirement Living which develops and operates retirement living communities in England and Scotland.
Landale Court is in Chapeltown and is a vibrant new community in an idyllic landscaped setting with everything on the doorstep. The homes are designed for people as they grow older with a range of additional support services available to adapt to people's changing needs.
The Hub is the heart of the community and includes the Slate & Grain Brasserie and Bar, a club lounge, hobby and multi-purpose room, fitness suite and outdoor gym equipment plus access to a range of social, leisure and wellbeing activities. The community also has 24-hour on site staff presence, a rapid response in the event of an emergency and a dedicated General Manager and team.
Brio Retirement Living offers the best in traditional craftsmanship and commitment to quality, together with modern building techniques, and each property comes with high specifications as standard as well as energy savings benefits from top to bottom and low maintenance costs.
Personal care and support forms an integral part of the service which Brio provide and is available 24 hours a day, 7 days a week from a trained on-site team registered with the Care Inspectorate.
This is just one development in our Diamond Collection that is changing how people view retirement living. We currently have other properties available in Alcester, Chester, Wilmslow, Warwick, Tetbury, Horsham, Cheltenham and Exeter with rents starting from £1,152 pcm. Take a look here.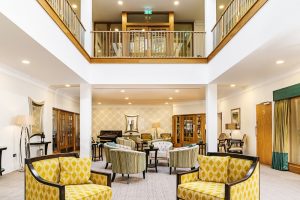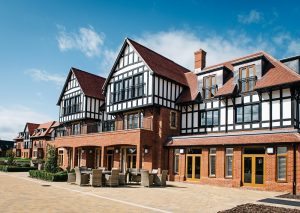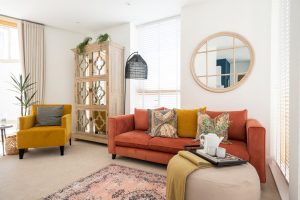 We also have plenty of properties in wonderful retirement developments throughout the UK, to suit all budgets and requirements with rents starting from £525 pcm. Take a look here.
If you thought retirement living wasn't for you perhaps it's time to think again?

---