Last year, Age UK revealed that half a million older people across the UK were expecting to feel lonely at Christmas, of whom 4 in 5 have not sought any help for this.
For half of those, loneliness has become a 'normal' part of life.
They also found that for more than half a million older people, Christmas isn't something to look forward to because it brings back too many memories of people who have passed away and happier times.
For those living in retirement developments residents often help ensure Christmas isn't a lonely time and encourage each other to get involved in some of the fantastic Christmas events and activities that many developments organise. Decorations will be put up, festive food and drinks on offer and Christmas music played at a wide variety of Christmas themed events – all designed to get you in the festive mood!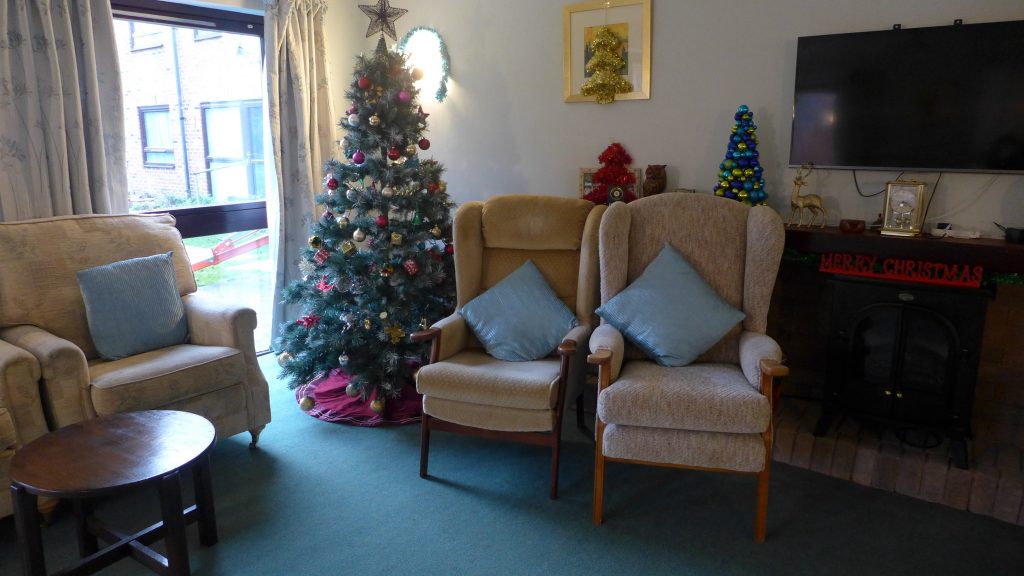 This is one of the many benefits of living in a retirement development – access to a ready-made community of people. Most people who live in retirement developments where there are lots of communal facilities, or retirement apartments with a residents' lounge and organised events, say they wish they had made the move when they were younger. This is even more special at this time of the year as it means there are plenty of people to celebrate Christmas with, should you wish to!
We thought we'd do a quick round up of what residents can expect this festive season: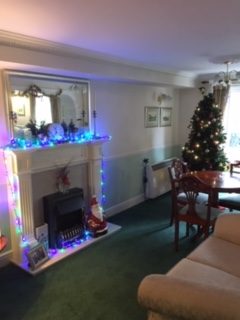 A Christmas themed coffee morning or afternoon tea
Coffee mornings and afternoon tea are very popular in development communal lounges. It's the perfect place and chance for residents to get together and have a good old natter and most do these on a regular basis throughout the year. Many developments will also host a special Christmas themed coffee morning or afternoon tea.

Festive drinks evening
Another popular option is to organise a drinks evening over the festive period. This could be done in the communal lounge or even in an apartment if the group is quite small. Residents bring their own drinks to share – anything from festive mulled wine and cider to egg nog!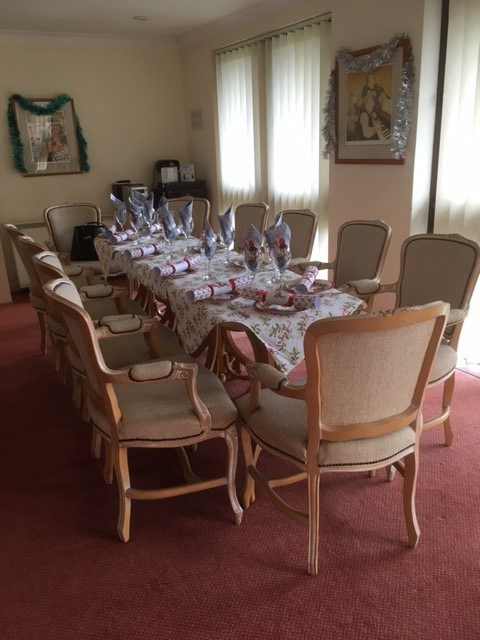 Christmas luncheon
Some developments decide to put on a Christmas luncheon in the run up to Christmas in the communal lounge too. This is a great opportunity for those heading away to see family to have a celebration with their friends and neighbours in the development before they go. This could be followed by a Christmas choir or carol sing a long?
Residents at Madeira Court in Weston-Super-Mare enjoyed a christmas choir after their Christmas lunch (shown left) – what a fabulous set up!

Pub lunch and drinks
Some residents organise an outing to a local pub for a Christmas lunch or drink taking the development manager with them! Many places do Christmas lunches throughout December and this can be followed by a walk about to get some last-minute Christmas gifts or to the nearby garden centre. It's a great opportunity to socialise with your neighbours away from the development.
The craft group at Jenner Court in Weymouth, Dorset, participated in the Christmas fair held at the development, selling lots of lovely Christmas makes.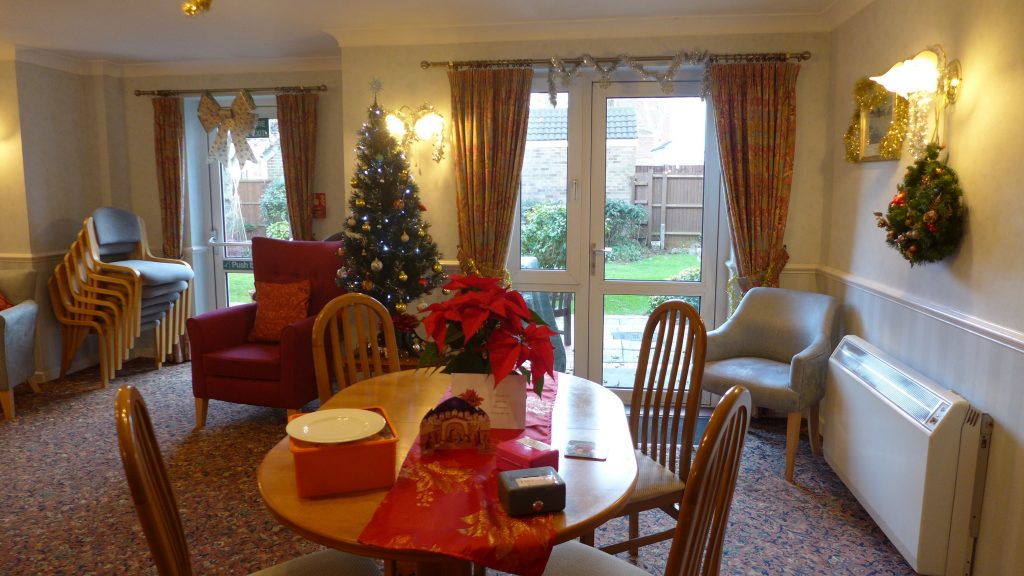 On Christmas Day
Some developments arrange special afternoon lunch or tea on Christmas day itself for those who will not be able to celebrate Christmas with friends or family.
Some groups of residents get together and go out for a Christmas lunch.
Whatever happens, the community spirit in developments means no one need feel alone, Christmas is the season for bringing people together after all!
These are just a few of the activities and events that developments organise. You can choose to join in where and when you want!
If you live in a retirement development why not make a suggestion and plan your event? We would love to hear of any unusual celebrations planned over the festive period and see any photos from any of your Christmas events, please send to [email protected]

---