The Covid-19 pandemic has had a profound effect on pet ownership in the UK with numbers soaring[i]. Last year a survey found that nearly half of all Brits who currently own a pet got at least one new furry friend during lockdown – and 10% of British households currently without pets intend to get one in the next six months.
Owing a pet is renowned for bringing health benefits, both physical and mental. According to the charity, PDSA[ii] 84% of owners agreed that having a pet made them mentally healthier and 63% of owners agreed that having a pet made them physically healthier.
Another study by food company, Butcher's Pet Care[iii] found that dog owners are fitter and healthier than those without canine companions, with almost three-quarters saying they love the fact they get so much exercise looking after dogs.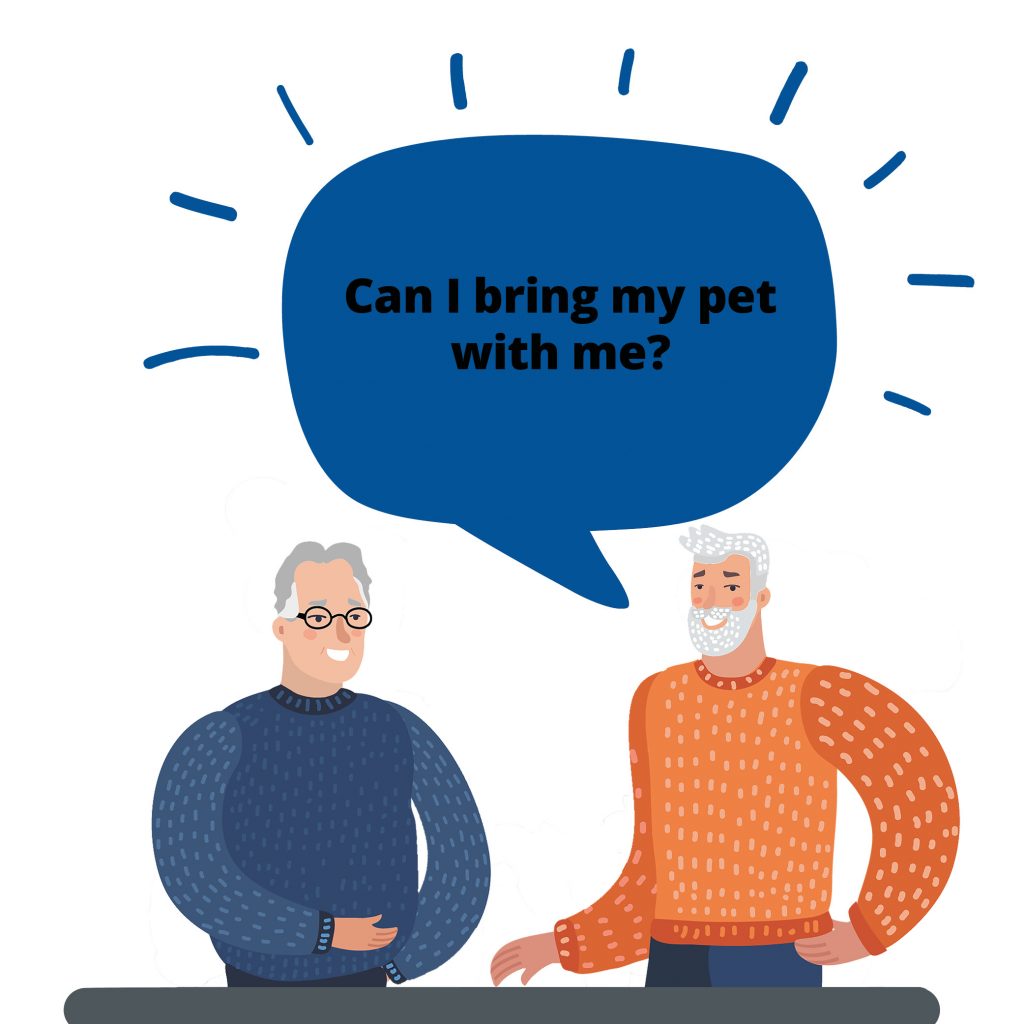 Simply spending time with pets can lower the levels of the stress hormone cortisol in bodies[iv] and research shows that non-pet owners are four times more likely to be diagnosed with clinical depression than pet owners.[v]
Stroking a pet, having the companionship of sharing a home and caring for a pet all contribute to feelings of wellbeing. For people living alone especially, having a pet around who they can interact with during the day and can rely on for unconditional affection is priceless for many.
Some of our retirement developments are pet friendly, which is great news for animal lovers that want to keep a pet in later life. In fact, for some, being able to move with their pets is essential and many of our residents have pets, usually cats or dogs.
Research from US based Home Instead Senior Care[vi] amongst older adults, highlighted that when it comes to deciding where to live in retirement, 70% said their pet is a factor in making decisions. 82% said they would not consider moving to a senior living community without their pet. When asked if they would feel lonelier without their pet, most said they definitely would, and that they wouldn't be as healthy without their pet.
For one of our residents, Avril Sweeney, the fact that she could bring her two dogs with her convinced her to move into Poplar Court, a retirement development in Lytham St Annes in Lancashire.
Avril first discovered the development as she had friends that lived there and would regularly visit them. On one of her visits, she noticed an apartment on the ground floor was available to rent.
Avril says, "I thought it would be ideal for me and my two dogs, it had French doors opening onto an outdoor seating area, was much quieter than where I lived and only five minutes' walk from the seafront."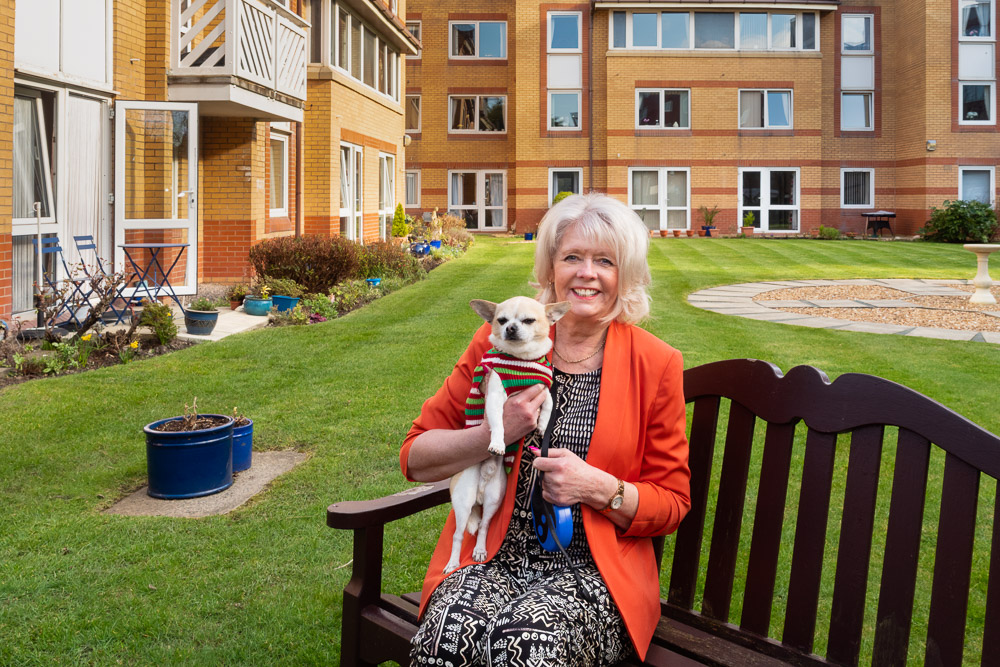 Avril got in touch with us to enquire about the apartment and check if her dogs would be allowed, which they were! She soon moved in and is now well settled in Poplar Court.
An unexpected benefit for Avril was the security of the development. She was still working at the time, so she felt reassured that her apartment was secure and her dogs would be safe when she was out.
Now she's retired and she really enjoys living in a ready-made retirement community. Avril says, "I really enjoy the social side of living here now which I wasn't thinking about when I moved in five years ago. Retiring from work can mean worrying about how to fill your days but living here there's so much going on it's made that transition so much easier. My days are so full I don't know how I ever had time to work!"
And during the Covid-19 restrictions this year she really appreciated the location and that the development had allowed her to bring her pets. She now only has one dog but has enjoyed the freedom this has given her to get out and about.
Avril adds, "I'm lucky that I'm not 70 yet and don't have any underlying conditions so I've been able to go out every day during lockdown. I love to take out my little dog for a daily walk. I live close to the sea front so can take a stroll along the promenade or walk into the town. It has been lovely to walk by the beach and see the sea. This is one of the best things about living here."
If you are considering moving into a retirement development this year and have a pet, why not give us a call and we can recommend some places that are pet friendly.
---