Often people think about moving somewhere new when they retire.
Choosing where though can be difficult with so many beautiful and vibrant options throughout the UK. We thought we'd give you a helping hand!

There are usually several surveys a year which highlight popular retirement hotspots. Last year Profile Pensions found that Plymouth, Southampton and Nottingham were the top towns for retirees.
If you are considering coastal towns The Telegraph suggested Worthing in West Sussex, Weymouth in Dorset and Bridlington in Yorkshire offer great value and quality of life. The Times suggested New Milton in Hampshire, Frinton-on-Sea in Essex and Seaton in Devon. And Yopa found that Farnham in Surrey, Chester in Cheshire and Solihull in the West Midlands to be the top places to retire.
We thought we'd also look at the most popular places people are enquiring about at Girlings and they are different again!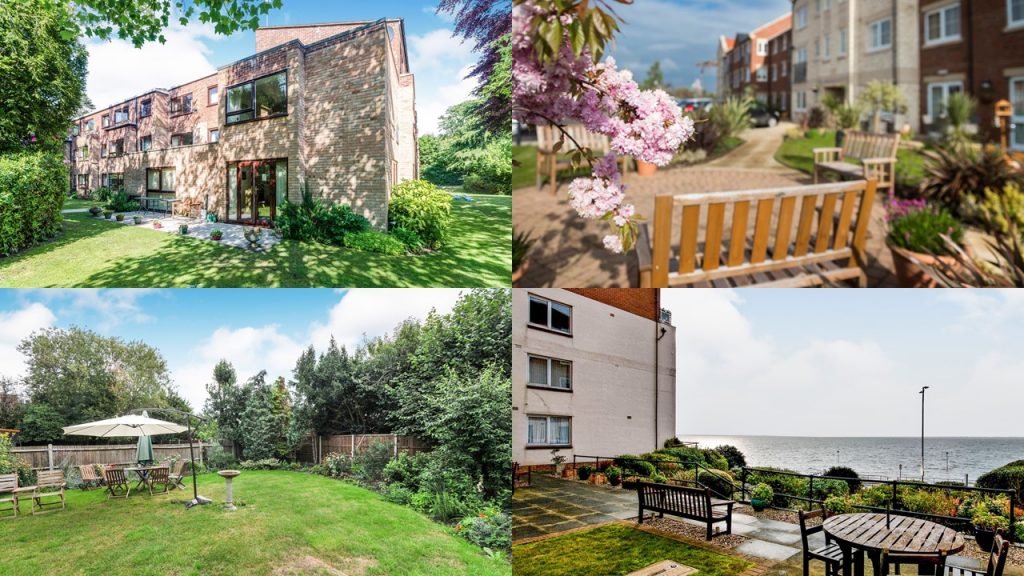 In terms of counties Essex, Dorset and Kent appear to be the most popular places, whereas when it comes to towns it's Bournemouth in Dorset, Wirral in Merseyside and Bromley in Kent that were the top three towns we are getting enquiries for in 2019.
We can definitely understand the popularity of all of these places. Essex for example, as one of the Home Counties, has easy access to London and a long coastline with several popular resorts such as Clacton-on-Sea and Southend-on-Sea.
And Bournemouth, our top town is known for having one of the UK's best beaches with a seven-mile stretch of unspoilt coastline as well as being a vibrant and cosmopolitan resort with lots going on.
As Essex is our number one county for enquiries we thought we'd share a lovely story about one of our residents who relocated to Essex, from North London and has since found a wonderful new friendship.
Dorothy moved there five years ago to be close to her daughter who lives in Sible Hedingham, plus she has a granddaughter and a son living nearby too. Since moving there, Dorothy has made many friends including her dear friend, Phil Adams, 84 who also lives in Hedingham Place.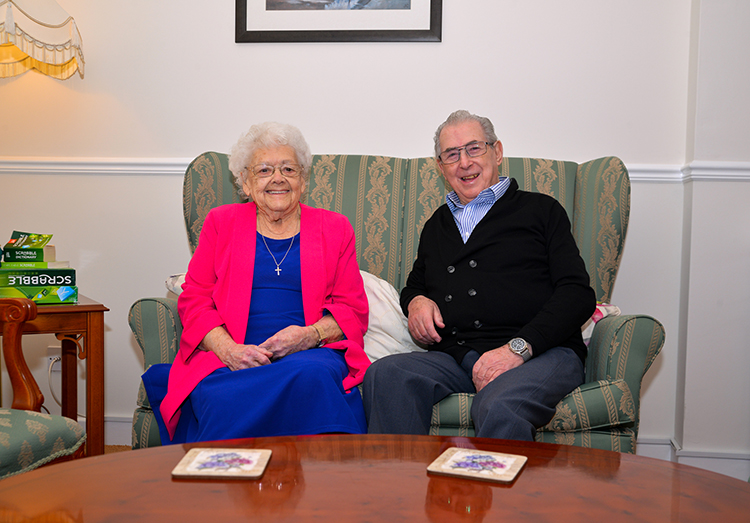 Dorothy met Phil in the communal lounge when he moved into the development a year after her. She was chatting with friends about her former home in Enfield in North London and it turned out that Phil had lived in the same area. They then discovered they had both lived in Norfolk, were avid Arsenal supporters and had even spent their honeymoons in the same hotel on the Isle of Wight!
Dorothy Franklin is 91 years old and is one of a growing number of people who are choosing to rent in a retirement development in later life. Dorothy rents an apartment in Hedingham Place, a retirement development in Sible Hedingham, Essex.
Dorothy says, "Since moving into my Girlings apartment I've been lucky enough to discover this wonderful friendship I never thought I'd find again. Phil and I have led similar lives and we like the same kind of things. If he's cooking fish or duck, which he knows I like, he'll cook a meal for me too and bring it round. I know Phil loves liver and bacon so if I'm cooking that I'll cook some for him, and another friend, Brian who lives down the corridor – I take it round on a trolley like 'meals on wheels'! We look after each other here."
Dorothy says, "I rent my flat on an assured tenancy which is incredibly reassuring. As far as I'm concerned, I'm here for life. My family find it comforting that I have an emergency call system in the apartment should I need to call for help.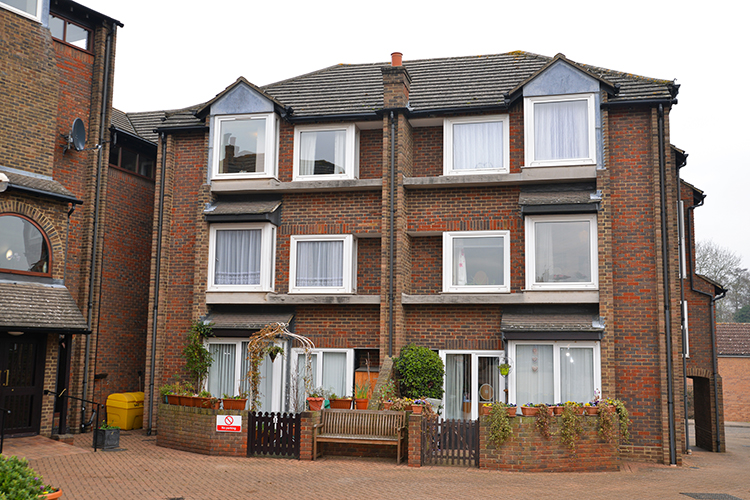 "There's a lovely atmosphere here and everyone is easy going, and we all adore the development manager who is very helpful. The location is great, we have everything we need in the vicinity including a Co-Op over the road and the Minister of the local church often pops in and has coffee with us. I'm very happy living here."
For those planning on moving in 2020 why not take a look at our website for some ideas? We have plenty of properties in retirement developments up and down the country to suit all budgets and in many of the popular retirement hotspots. Or feel free to give us a call 0800 525 184 and let us know your requirements and we can make some recommendations.

---
Facts and figures mentioned in the above blog have been sourced from the below mentioned websites:
https://www.lovemoney.com/news/87810/uk-retirement-hotspots-best-worst-safest-cheapest
[1] https://www.telegraph.co.uk/financial-services/retirement-solutions/equity-release-service/best-coastal-towns-to-retire/
[1] https://www.thetimes.co.uk/article/best-places-to-live-uk-to-retire-pzhkncvjx
[1] https://www.yopa.co.uk/homeowners-hub/best-places-to-retire/ [1] https://www.bournemouth.co.uk/