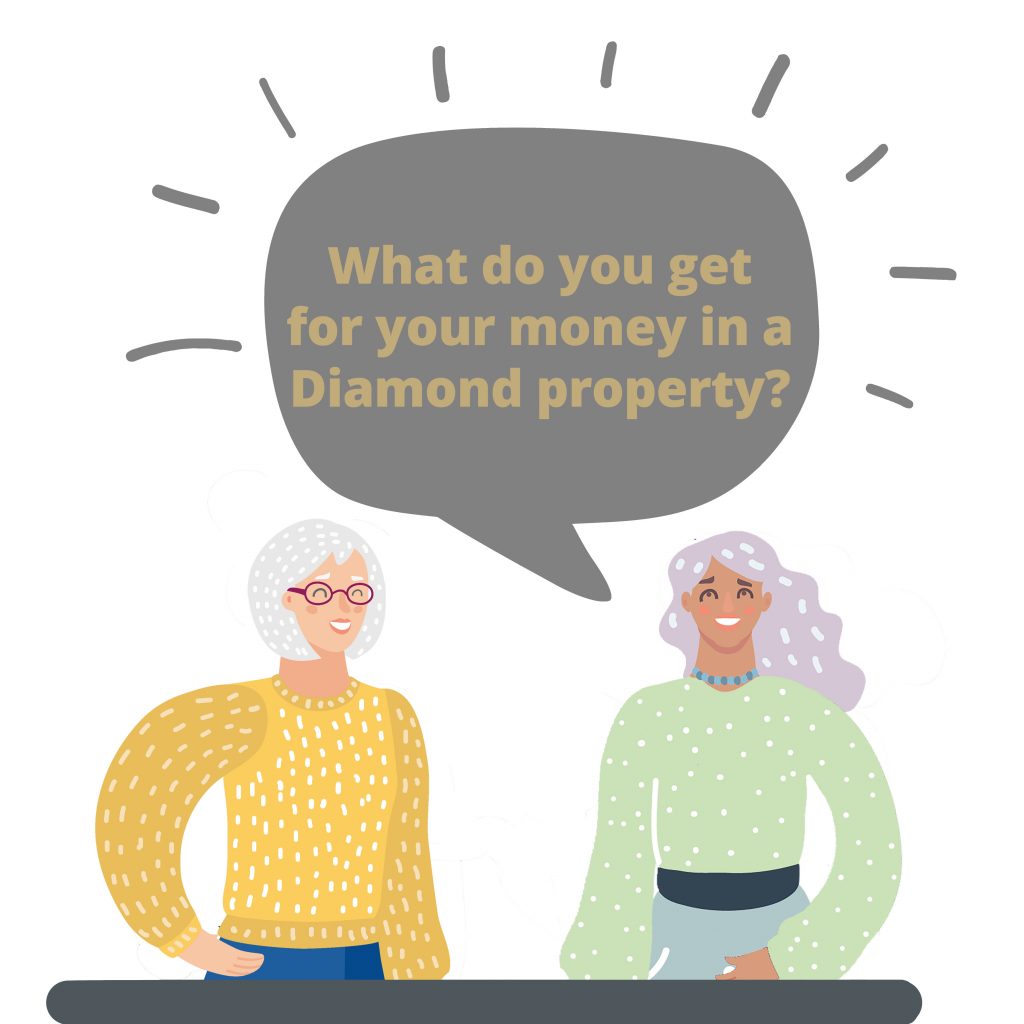 Well, the answer is, quite a lot!
Our Diamond Collection properties are ideal for those seeking luxury living in retirement with lots of onsite facilities. This collection features beautiful apartments and cottages to rent in retirement communities throughout the UK.
The Diamond Collection developments enable people to live independently in friendly retirement communities in stunning locations across the country. These include market towns, coastal or country retreats or city pads – somewhere to suit most people's tastes!
The developments stand out for their beautifully designed buildings and interiors, landscaped gardens and well-maintained facilities. Often the developments are newly built and contemporary, or they may be in a grand historic building with extensive grounds.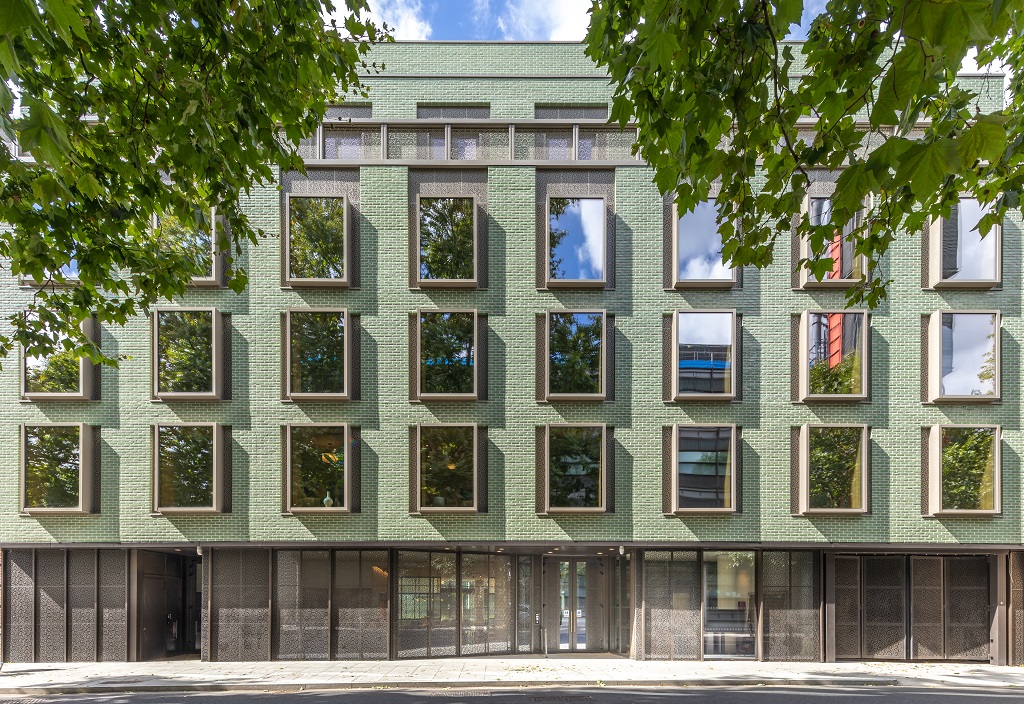 They benefit from exclusive facilities such as wellness spas and gyms, libraries, restaurants and club houses, but at the same time, have support services available should people need them.
In fact, they are likened to living at a boutique hotel with all the facilities people want right on their doorstep. They are often not what people expect from a retirement development.
They really are the ultimate in luxury retirement living and give people the feeling that they are on one big holiday all the time, with places to socialise, enjoy a drink in the club house and take part in a range of activities just outside their front door.
Services and maintenance are all included in the rent, unlike many private rented apartments where a monthly service charge is usually applied on top of the rent. There is also an on-site development manager or concierge to deal with any issues, plus there is a 24-hour emergency Careline in each apartment.
Most properties come with Assured Tenancies which means people can stay for as long as they wish. This provides great assurance for residents who want to settle in one place and not have to move again if they are happy. This contrasts the shorthold tenancies available in the private rental sector where people can be asked to leave at any time.
We recently added The Vale in Streatham, a luxury retirement development of one and two bedroom apartments to our collection.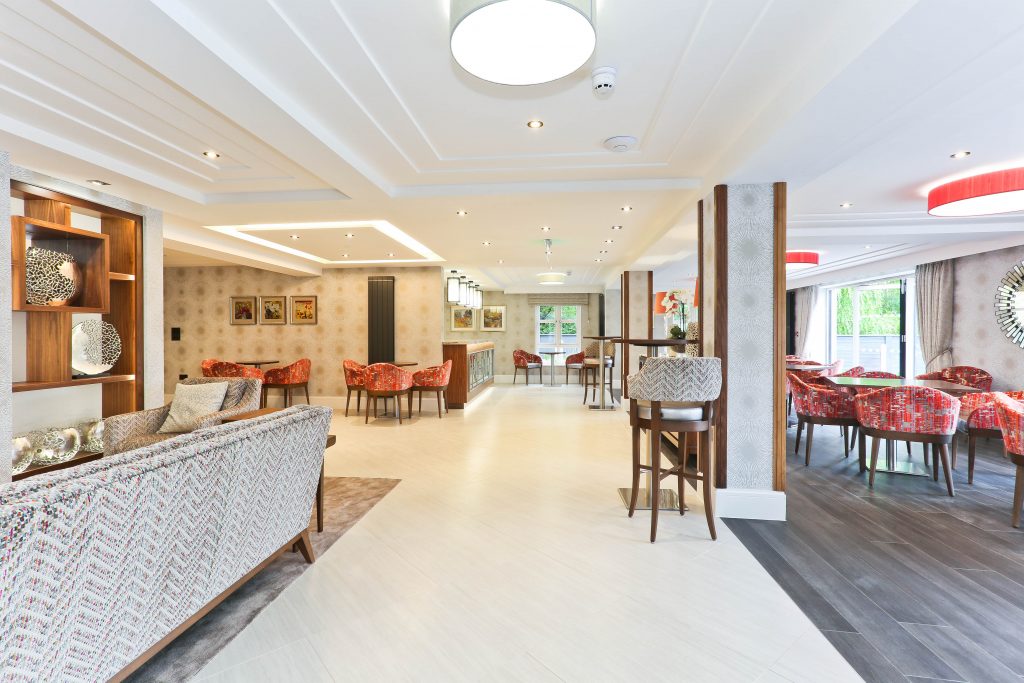 Located in the heart of London, The Vale offers contemporary homes for over 55s who are seeking elegant and resort-style retirement living with exclusive facilities, including the Garden Bistro & Bar, hair and beauty salon, wellbeing room, library and cinema room.
There are 30 high quality, one-and two-bedroom apartments available to rent, each featuring open-plan living spaces, luxury kitchens and beautiful bathrooms which offer a combination of style and accessibility, with thoughtful design behind the quality of detail and finish.
One of the major benefits is that included in the rent are two hours per week of domestic help (this includes light housework/laundry, admin support) plus Internet and all services and maintenance charges. There is also a 24-hour concierge onsite for additional security, plus a guest suite for visiting family and friends.
For something a little different up in Scotland, we have one and two bedroom apartments and two bedroom cottages at Landale Court situated on a beautiful stretch of the Aberdeenshire coastline in Chapelton.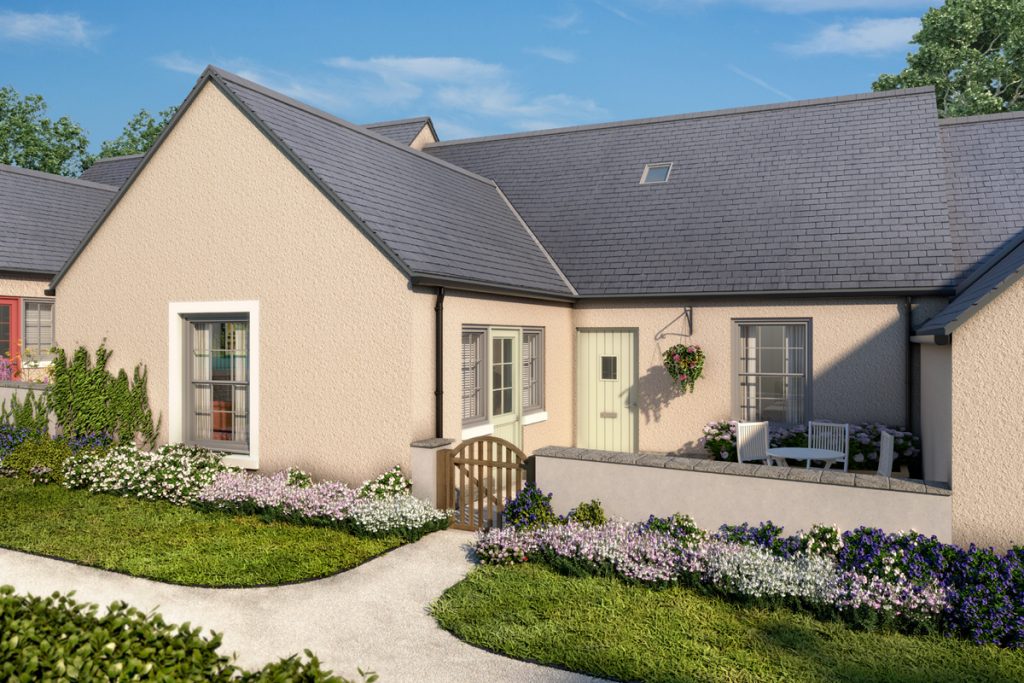 Landale Court has been built by Brio Retirement Living, which develops and operates retirement living communities in England and Scotland in idyllic settings with everything on the doorstep. They are designed for people as they grow older with a range of additional support services available to adapt to people's changing needs.
The homes are built with traditional craftsmanship and commitment to quality, together with modern building techniques, and each property comes with high specifications as standard as well as energy savings benefits from top to bottom and low maintenance costs.
The Hub is the heart of the community at Landale Court and the development includes the Slate & Grain Brasserie and Bar, a club lounge, hobby and multi-purpose room, fitness suite and outdoor gym equipment plus access to a range of social, leisure and wellbeing activities.
The community also has 24-hour on site staff presence, a rapid response in the event of an emergency and a dedicated General Manager and team.
For more information on these developments as well as others located throughout the UK visit Girlings Diamond Collection.