Safety is a concern for everybody, but as we get older, living somewhere where we feel safe and secure is paramount. It's often the reason that people choose to move to a retirement development, especially those that live alone.
Retirement developments are designed for people to live independently, but with some additional features that ensure they have support should they need it.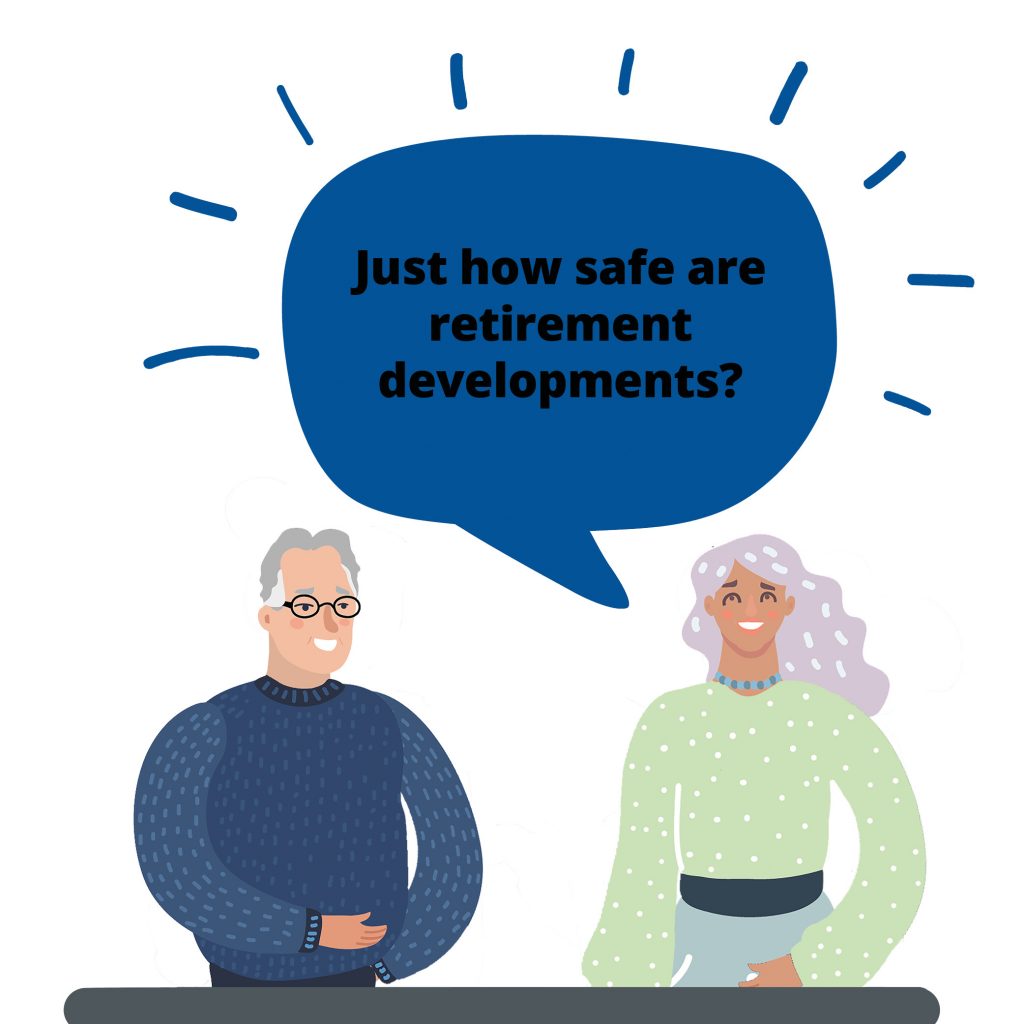 Most developments have door entry systems which can make people feel safer. This means they only let in people they are expecting. They also usually have an on-site manager who is there every day and available to deal with any issues people may have.
People may need a repair doing or want advice on something. The development manager can help with all aspects of property maintenance and organise for tradesmen if needed. They can also direct people to organisations and support services if they have any medical, financial or wellbeing issues.
Having a development manager gives people peace of mind when they go on holiday or visiting family too, that their apartment is safe and secure with someone on site to keep an eye on it.
An added benefit in all of our properties is a 24-hour Careline emergency alarm system. This can be a pull cord, button or personal pendant alarm so that residents can call for help if required.
In addition to all of these security features retirement developments by their very nature can be a lot safer than living elsewhere. People become part of a community of likeminded retirees who all look out for each other.
There are communal lounges and gardens where people can socialise so if they are having any issues they can talk things through with their neighbours. People also know they have someone next door who they could call upon if they had an emergency.
For people that need extra support we offer assisted living properties too. Along with all the benefits of a retirement property, residents at an 'Assisted Living' development have access to onsite personal care services, which can aid with a range of tasks, such as dressing, bathing, meal preparation, laundry and housework.
These properties are designed with additional shared facilities and bathrooms often with both wet room area and bath tub and enable people to continue living independently.
For one of our newer residents safety and security was very important to her. Jackie Corrigan is 80 years old and moved into one of our retirement developments in Buxton in Derbyshire last year.
She moved from a flat where she had lived three and half years, ever since her husband had sadly passed away. However, she was very lonely there. It was a private rental and although there were a few retired people living there it wasn't specifically for retired people. Plus it was on the ground floor and overlooked a busy street.
Jackie now rents a flat in a specialist retirement development for the over 60s called Homemoss House in Buxton, not too far from where she was living.
Although she has only been there a few months she absolutely loves living there. She has quickly made friends and is looking forward to enjoying lots of social activities with them. The development is quiet, and the flat is very well insulated, so it will be lovely and warm in the winter. It's also only a short walk into the centre of the town.
Personal safety was one of the reasons Jackie chose to move to Homemoss House. She says, "There are the many security measures, including direct contact with the development manager during the day, plus equipment inside my apartment, and a pendant that gives access to an emergency service if activated.
"Also, there is a helpful resident, who is on hand should anyone need him and a push button external warning system, which gives contact with visitors before they are allowed access to the building. These are just some of the personal safety measures which gave me confidence in my choice of moving here."
"I highly recommend moving into a retirement community. As a woman living alone it's really reassuring to know I have people I can speak to and socialise with, plus the development manager is wonderful."
To find out more about renting a home in a retirement development visit www.girlings.co.uk