Most people don't think about downsizing and moving to a retirement property until they have actually retired, but with many retirement developments and communities open to people over 55 years old, moving before retirement is certainly an option.
With people living and working longer, many retirement communities are more likely now to have a combination of residents who are still working and those who have retired.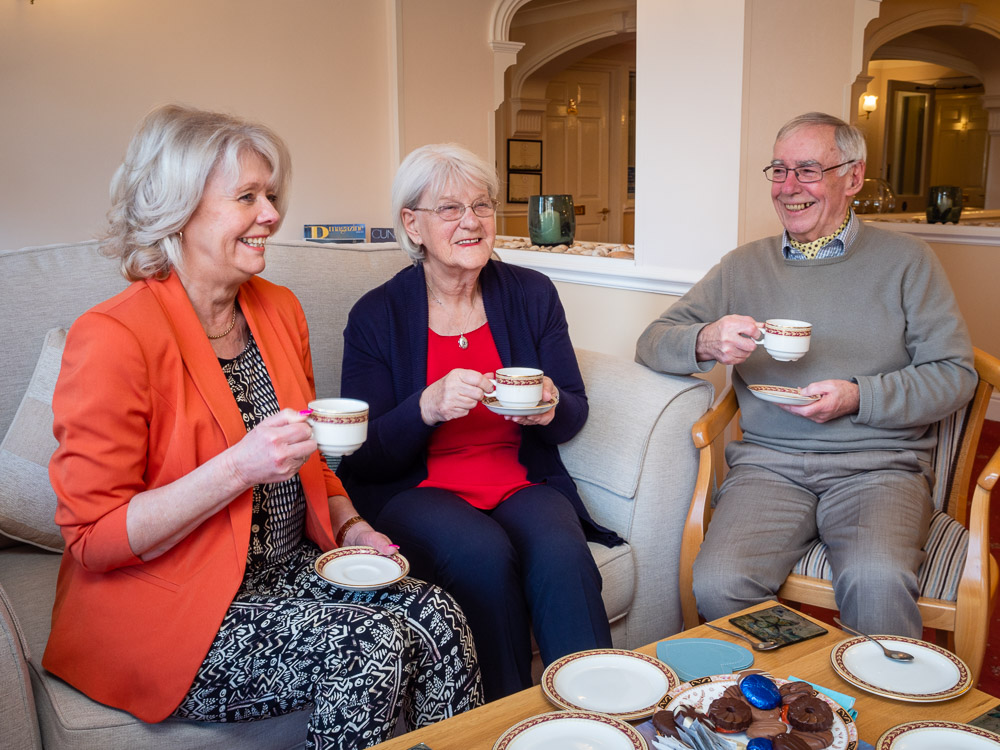 This is going to become more commonplace especially as workers aged 65 and older will be responsible for more than half of all UK employment growth over the next 10 years[i].
Renting is becoming popular too and 'silver renters' are becoming a larger part of the rental market. Across Britain, people above the age of 50 make up 15% of rented households, which is up from 11% in 2012. Almost a third of these renters are retired[ii].
But why would someone consider moving to a retirement community at 60? Here are some of the main reasons:
Getting settled
One of the main benefits is that you get settled in a community before you actually retire. It's often easier for someone of a younger age to cope with a move, including all the research that goes into looking for a suitable and packing up a larger home, than someone older.
Freeing up capital to invest
Downsizing from a home that you own to a retirement rental property can be a good option as it frees up capital that can be invested for the future. Doing this in your 50s and 60s, can mean capital is invested for quite a few years before you actually stop working. This could potentially earn more money, meaning you have a bigger pot for when you retire.
Boost your social life
A key benefit of living in a retirement community is that there are likeminded people living close by. Many offer communal socialising facilities such as communal lounges and gardens, and even gyms, clubs and restaurants so there are opportunities to meet people. Some also organise outings, activities and events. For those who are living alone, moving into a retirement community can be a real boost to their social life.
To enjoy luxury living
These days there is a wide choice of retirement housing options to suit all budgets. Those moving in their early 60s may be more inclined to opt for the more luxury end. Our Diamond Collection for instance is attracting people who want beautifully designed interiors and exclusive facilities, such as wellness spas and gyms, restaurants, and club houses, but with support services there for when they may need them later in life.
Helping the transition into retirement
Having already moved to a retirement community can help people make the transition from working life to retirement. Suddenly no longer having the routine of working life can be a big upheaval for some, however if people are already part of a sociable community this can make it much easier.
This was a major benefit for one of our residents, Avril Sweeney who moved into a retirement apartment in Poplar Court in Lytham St Anne's in Lancashire five years ago whilst still working. At the time Avril was working in the civil service, when she came across her current home while visiting friends in Poplar Court.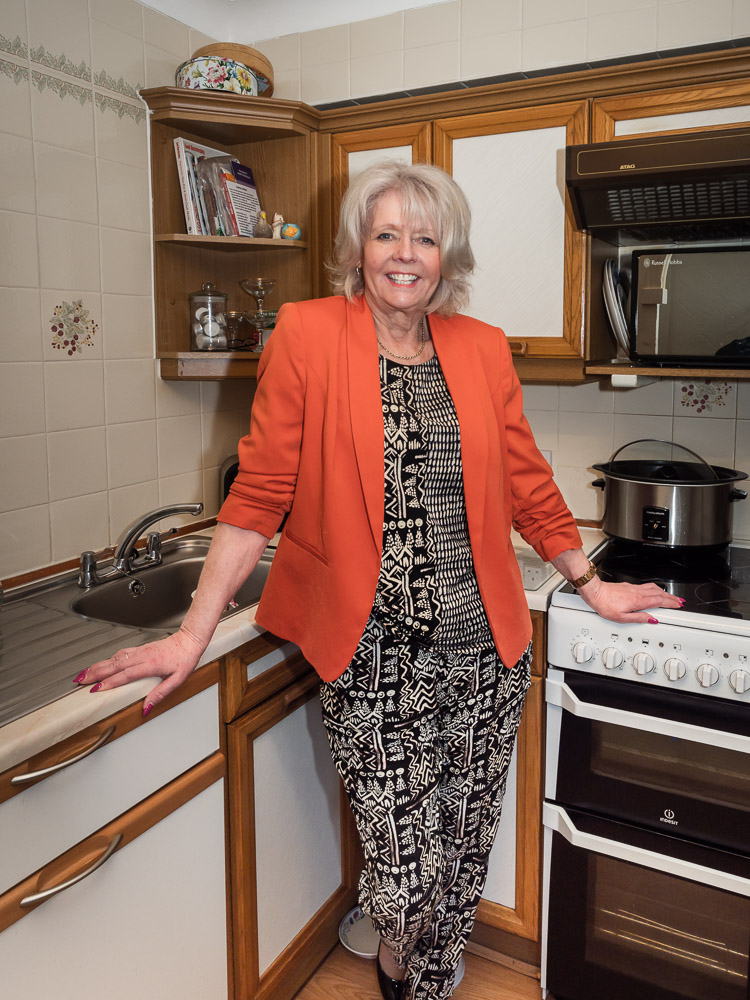 Avril says, "Good friends of mine moved into Poplar Court and I couldn't understand why. I asked, 'Why are you moving in there? It's for old people!' However, when I came to visit it wasn't at all what I expected. The building is modern and their apartment is really nice – I soon realised the appeal of the place.
"It was quite noisy where I was living at the time and I wasn't very happy there. On one of my visits to Poplar Court I noticed an apartment on the ground floor was available to rent. I thought it would be ideal for me and my two dogs, it had French doors opening onto the gardens, was much quieter than where I lived and only five minutes' walk from the seafront."
Avril enquired about the apartment and checked if her dogs would be allowed. She soon moved in and is now well settled in Poplar Court. Last year, Avril retired and has been able to benefit much more from the social aspects of living in a ready-made retirement community.
She explains, "I retired in November and living here has made the transition from working to retirement a lot easier. It turned out to be a blessing in disguise that I moved into a 'retirement' development before retiring.
"I really enjoy the social side of living here now which I wasn't thinking about when I moved in. Retiring from work can mean worrying about how to fill your days but living here there's so much going on it's made that transition so much easier. My days are so full I don't know how I ever had time to work!"
If you are starting to consider your retirement housing options, take a tour of our web site to find out what properties are available that might suit your lifestyle.
---
[i] https://www.theguardian.com/society/2019/dec/31/over-65s-to-account-for-over-half-of-employment-growth-in-next-10-years
[ii] https://www.buyassociation.co.uk/2019/07/08/older-tenant-numbers-are-soaring-across-uk-rental-market/