A growing number of people are choosing to rent when they retire. There are many benefits including releasing capital in a home when downsizing that can be used to fund retirement and with renting people no longer need to worry about the upkeep and maintenance of a property. Many of our residents have always been homeowners how have decided to sell and rent as its suits their lifestyle in later life.
Two residents who have been renting an apartment in Homecliffe House in Highcliffe-on-Sea in Dorset since 2019 are Barry and Pauline Jenkins. They decided to move back to the UK after living in Spain for 22 years. They sold their house in Spain and looked for a property to rent in the UK.

Barry explains, "We wanted to rent rather than buy because renting gives us the option of upping sticks and moving if we wanted to, whereas you never know how long it's going to take to sell a property. Renting gives us that freedom of choice." Barry says that, "Finding Girlings was a piece of luck, the apartment was the first one we saw that ticked all the boxes and since moving in, we've been very happy. Highcliffe-on-Sea is a small town, so we have everything we need close by and we're only five minutes away from the sea.
"We really enjoy the social side of living in our apartment. We didn't know anyone in the town apart from our family and living in a retirement development has been a great way to meet people. There are regular social events like bingo, fish and chip suppers, charity nights and weekly coffee mornings which we enjoy going to – we're both outgoing and have made lots of good friends."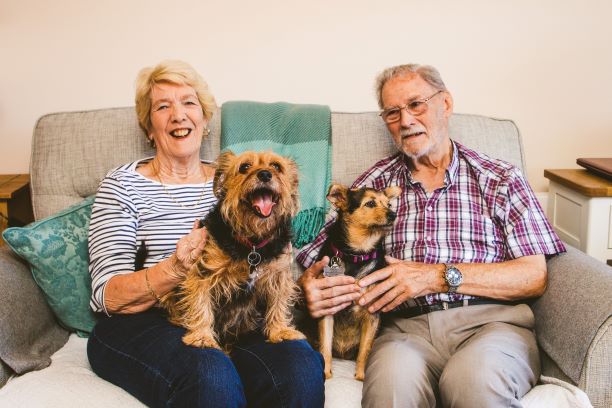 Pauline and Barry also appreciate the other aspects of living in a retirement development, such as the onsite manager and the guest suite for visiting relatives. They find it reassuring to have the emergency call system in the apartment too. Barry says, "We had a six-month contract to start with, but we changed it an assured tenancy as we were so happy and didn't want to move again. Homecliffe House is a wonderful place to live with a great atmosphere – and the social life is a real bonus!"
At Girlings we aim to make renting as easy as possible and will work with you at every stage to ensure you get the property that best suits your needs. Below is our six step guide to the renting process:
Step 1- Register your interest
You can contact us through this form or give us a call on 0800 525 184 and let us know your details and property requirements, including any areas or developments you are interested in. We will review your requirements and send details of relevant properties for you to consider.
Alternatively, you can search the property listings on our website – use the filters to narrow your search and find what you are looking for.
Step 2 – Viewing
If you find a property you like the look of and would like to view, you can click on the request a viewing button on the property web page. Our agents will then arrange with an on-site manager for you to view the property and development. Make sure you take a look at the communal areas too when you go to view such as the gardens and communal lounge.
Step 3 – Reservation
If you decide the property is for you, then a holding deposit of one week's rent will secure the property reservation. This deposit is held until the tenancy start date and used towards your first month rent.
The holding deposit will be withheld if the applicant(s) or any relevant person (including any guarantors(s):
withdraw from the tenancy
fail a Right to Rent check
provide materially significant false or misleading information
fail to sign the tenancy agreement (and/or deed of guarantee) within 4 weeks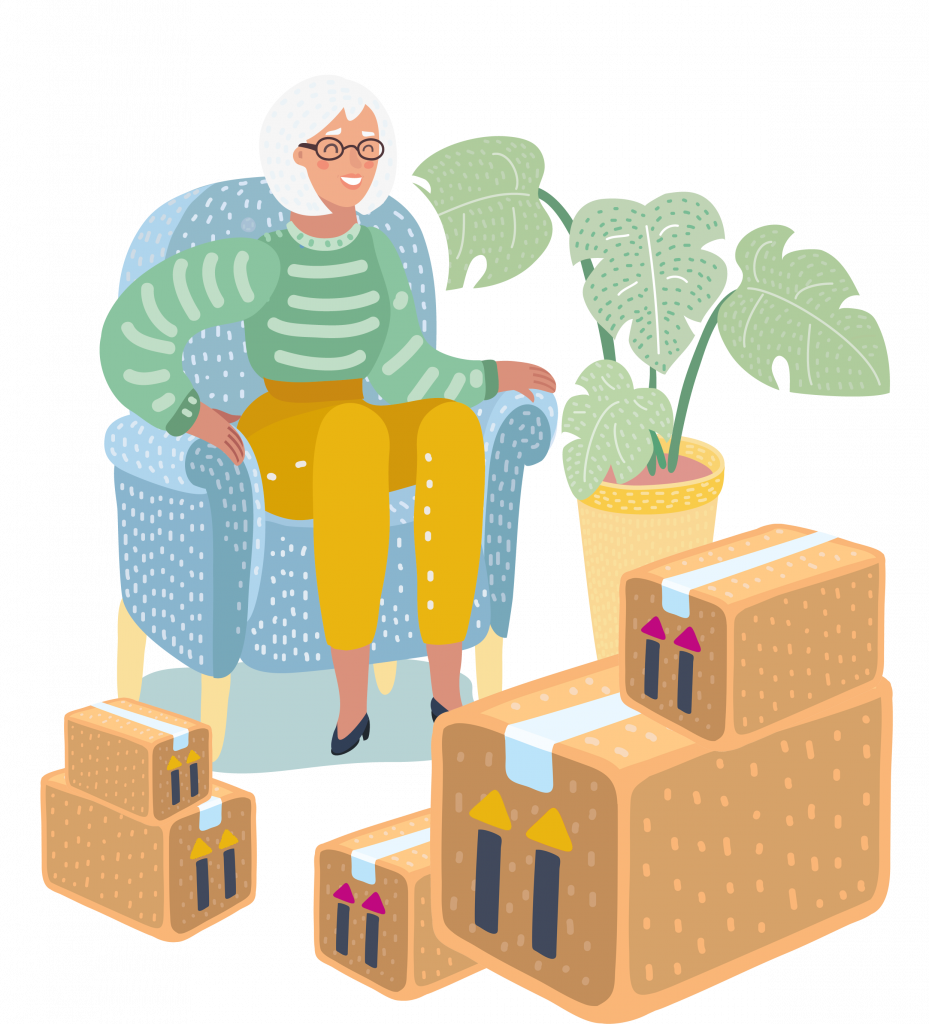 Step 4 – Referencing and the rental agreement
The next stage is for us to collect your proof of ID, references and conduct right to rent checks to validate your reservation. With the landlord's confirmation we will then create the tenancy agreements and confirm a move in date!
Step 5 – Rent and deposits
At the start of your tenancy you will be required to pay a security deposit and advance rent before we can release the keys. The rental deposit (normally equal to one month's rent) will be reimbursed to you at the end of the tenancy, subject to the details of your agreement and the findings of the inventory check-out report.
As per recent legislation, where relevant, your deposit will be held by a third party as part of the DPS. (Deposit Protection Scheme)
Step 6 – Completion
Upon completion, you will be given your set of keys and meet with the on-site manager to move into your new home. Congratulations and welcome to your new home!
For more information and to view available properties take a look around our web site.