If you are thinking about selling up and downsizing here are our top tips to consider when putting your home on the market: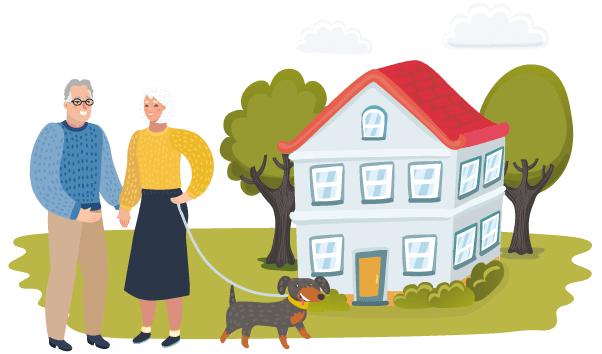 Make sure it has kerb appeal – does the front path need weeding or the front of the house need a lick of paint? Perhaps the front door could do with a wash?
It almost goes without saying to declutter and give the entire house a good clean! It's important that the house looks it's best
Look at your house through a stranger's eyes, are there things that need to be fixed that you no longer notice but that may be off-putting to potential buyers?
If your property hasn't been updated for a while, don't worry, plenty of people are looking for 'fixer-uppers' – just ensure that everywhere is clean and that original features are highlighted (eg original floorboards, fireplaces and banisters)
When choosing an estate agent get at least three quotes, look at their recent success rates – have they sold similar properties in your area and do other properties on their books have good quality photos – and negotiate their rates.